SIEMENS SINUMERIK 828D - Operating Manual
This documentation is intended for users of milling machines running the SINUMERIK Operate software.
The operating manual helps users familiarize themselves with the control elements and commands. Guided by the manual, users are capable of responding to problems and taking corrective action.
Operating Manual
You can open and view the manual by clicking:
Operating Manual (PDF)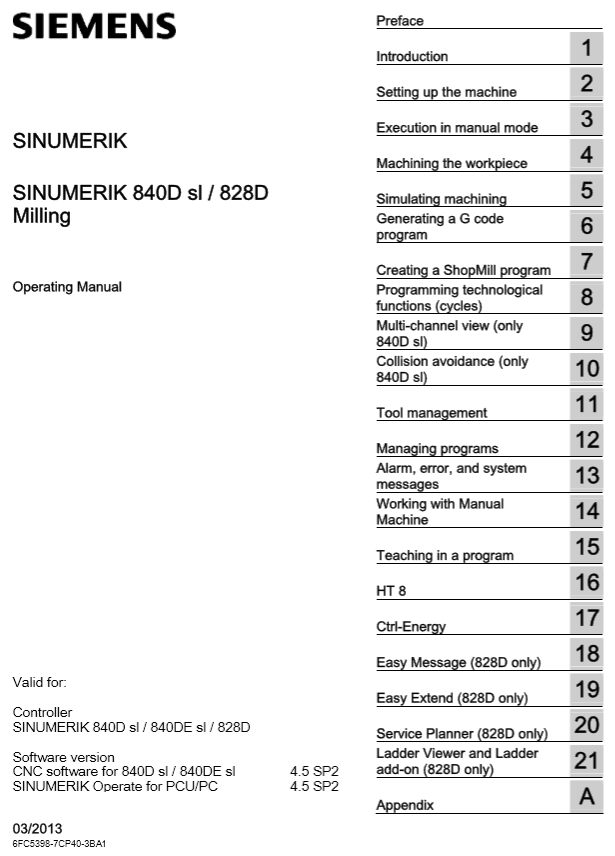 About SIEMENS SINUMERIK 828

With their unique CNC performance, SINUMERIK 828 controls set productivity benchmarks when it comes to milling and turning on standard machines – as well as functions to simply automate grinding machines. For more information, please visit the SIEMENS website. 
---
---